Claims Miller Public Adjusters Handles
When it comes to a property loss, understanding what is takes to handle any type of property loss is critical. We ensure that no matter what kind of loss you are faced with, we will help achieve a successful claim settlement.
Miller Public Adjusters has extensive knowledge, experience, and can assist you with the following claims.
Fire and Smoke Damage
Fire and Smoke Damage
A Fire loss can be a very devastating and life altering tragedy for your family or business. The damage from flames, smoke, and water from the fire department may destroy everything from irreplaceable family photos to antiques, artwork, heirlooms, and valuable electronic equipment.
Miller Public Adjusters are here to not only expedite the claim process so you don't have to, but we make sure that the estimates, appraisals or contents/inventories, and reports are completed with your best interest in mind. After fire or smoke damage your insurance company will recommend you to hire their "expert" restoration contractors who will temporarily clean and cover up the smoke and fire damage. This is not the right way to correct the damages. Having Miller Public Adjusters on your side will ensure that your property and contents are restored correctly.
Water and Mold Damage
Water and Mold Damage
Water damage is very destructive itself, but the effect of water in a home or business can lead to a deadly toxin known as mold. Mold will grow as a result of water damage, and little can be done to stop mold unless extreme and proper procedures are taken. Having expert Public Adjusters on your side to oversee a proper water and mold remediation is key to a successful claim settlement.
With any insurance policy, water is the most limited coverage that has very specific limits and exclusions. It is extremely important to understand what your policy covers and excludes when it comes to water and mold damage. Our page Common Questions has a section that lists out many scenarios where water damage would or would not be covered under a typical policy.
Hail, Tornado, and Storm Damage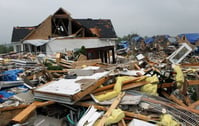 Hail, Tornado, and Storm Damage
Over the last couple years storm damage as a result from hail, wind, tornado, or hurricane have become more common then ever before. These perils, at times, cause total loss for many homeowners and business owners.
Damage from wind and hail cause a fair amount of damage, and occur frequently around the country. Hurricanes often damage residences and businesses along the Eastern and Southern coastal regions. Tornado's can occur anywhere and when they do, can cause extreme devastation to anything in its path.
These types of claims can become very complicated and without an expert Public Adjuster working on your behalf, the chance of a maximum and successful settlement becomes very limited. Miller Public Adjusters are here to work on your behalf to expedite your claim and get your life back to normal.
Theft and Vandalism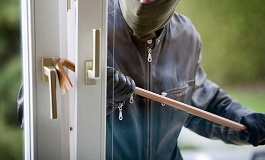 Theft and Vandalism
Theft and vandalism is a type of peril that is very unique. Even though it is sudden and unexpected, many factors need to be investigated and documented for a successful theft or vandalism claim.
The reports drafted by a police department is the first major step in this type of claim. After that, it is up to you to prove such items like ownership, value, cause, and origin of the theft as it relates to your policy and coverage. Miller Public Adjusters understands these critical components and will work diligently to successfully settle any type of theft or vandalism claim you or your business has encountered.
Ask A Claim Expert
Click below to ask a claim expert a question 24 hours a day 7 days a week.
Free Claim Review
Click below for a FREE inspection and Claim Review.