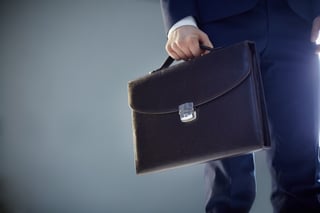 When your insurance company won't settle your property damage claim fairly, should you hire an insurance claim attorney? You might believe that it's the easiest way to get the money you deserve, but it's not that simple. Before you hire an insurance claim attorney to represent your interests, you should ask yourself these questions.
1- Why have we reached an impasse?
When you're trying to negotiate a property damage insurance claim, several types of disputes occur.
Damage issues: The adjuster and you disagree on what is damaged, the extent of the damage, whether or not your property should be repaired or replaced, or what it should cost.
Coverage problems: The company denies coverage for your entire claim or for areas of damage you feel should be covered.
Bad faith: Many wrongful acts committed by insurance companies and adjusters can be considered bad faith: Failure to pay your claim even after you've supplied a "proof of loss" and the documentation they requested. Offering a low settle to save claim dollars. Denying coverage without a legitimate reason.
2- Can an attorney help me?
You need an insurance claim attorney to file a bad faith or coverage lawsuit, but an attorney will probably be of limited use when your dispute is about damages. Of course, any attorney can try to negotiate your claim, but effective property claim negotiation requires property claim expertise. Your attorney is not likely to have a working knowledge of damage cause and origin, property estimates, building restoration, loss of use, insurance coverage and other property claim evaluation issues.
After negotiation, a lawsuit is an attorney's go-to move, but Homeowners policies prohibit lawsuits over damage disputes. The "Appraisal" provision requires that you and your insurance company hire "impartial appraisers" to evaluate your damage independently and try to work out an agreement.
3- What happens if I do file a bad faith or coverage lawsuit?
Litigation is a long and tedious process. Once your attorney files your paperwork, it can take years to get through the formal depositions, document production, evidence presentations, court-ordered conferences, and maybe a trial one day. After years of procedural entanglements, there's no guarantee that you will win.
4- Can I resolve my dispute any other way?
As many claim disputes involve damage evaluation and claim payments, there are more efficient ways to resolve them.
Reopen negotiations: Try sitting down with the property claim adjuster to calmly work out your differences. If the adjuster won't talk, go up the chain of command until someone is willing to give you a line-by-line explanation of the points of dispute and what you can do about them. If you both keep an open mind, you can resolve your differences.
File a complaint: If your insurance company isn't paying what they owe and you can't get the adjuster to reopen negotiations, file a complaint with your state department of insurance. The process can often be completed online. When the insurance commissioner's staff contacts your insurance company, they have to explain themselves. The process often nudges insurers back to the negotiation table.
Hire a Public Adjuster: A public adjuster addresses coverage and damage issues as they arise. They can negotiate your settlement and achieve a better outcome because they know as much or more about damages and insurance policies as insurance company adjusters. In fact, many PAs have extensive insurance company claim training and backgrounds.
We Can Help
Miller Public Adjusters currently serves the states of
Wisconsin - Florida - Illinois - Indiana - Michigan - Minnesota - Texas
Call us 24 hours a day at (800)958-4829 to schedule an appointment or
please fill out a Free Claim Review to see if we can help.