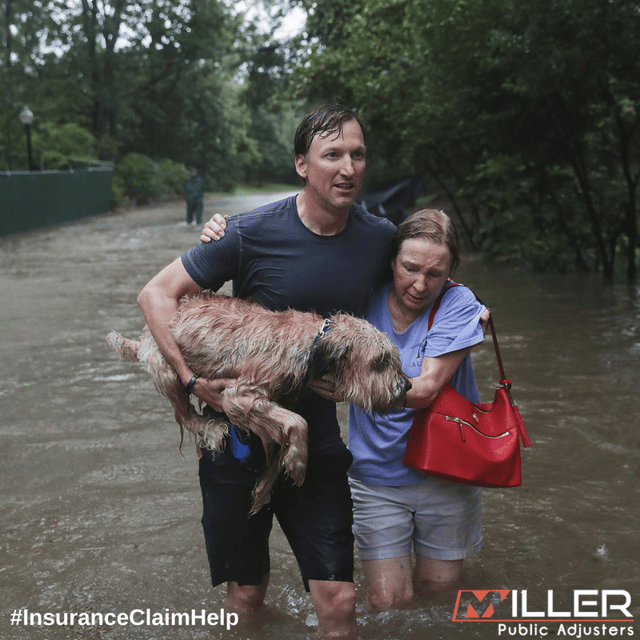 What started out as a tropical storm in the Atlantic quickly grew into a monstrous category 5 hurricane. With wind speed over 180 mph and powerful storm surges, Hurricane Irma hit Florida Friday, August 25, 2017. Only a few days before Hurricane Irma hit, Hurricane Harvey made landfall on Texas. More than a trillion gallons of rain fell in Harris County, Texas in just four days. Some places have reached more than 50 inches of rain, setting a record for the continental United States. The storm has left tens of thousands of people in shelters, wrecked homes and businesses, and has caused unbelievable flooding. The damage these storms have done is devastating, but there are ways that you can help the victims in these areas.
Here are 7 ways to help the victims of Hurricane Irma and Harvey:
Cash
Making monetary donations may be the best way to make an impact and help Hurricane Irma and Harvey victims. This is the most requested way of supporting the survivors. The road to recovery will be long, so money donations would be very helpful as the needs for victims change over time.
Blood
Hospitals in Texas and Florida are reporting that they are facing blood shortages. If you are local, please donate to one of the following areas listed below.
Food/Clothes/Diapers/Supplies
Thousands of victims from the storm will need food, clothes, and supplies. This may include medical supplies, baby items, toiletries, and more. Money and diaper donations are being requested for families as they are often not provided by disaster relief agencies. Click the links below to see how you can help, which food banks you can donate to, and what other donation contributions you can assist with.
Shelter
Hurricane Irma and Harvey have left thousands of people without homes or a place to stay. Shelters are filling up. According to the Airbnb website, some 84 hosts in the Atlanta, Tallahassee, and Pensacola areas have opened up their homes for free between Sept. 6 to Sept. 28. Click the link if you are looking for a place to stay or would like to list your home as a place for others to stay. You can also donate to the Red Cross to help aid them in providing cots, blankets, and pillows.
Animals
Hundreds of animals are being rescued from the storm as they were abandoned, separated from their family or living in shelters. To help these furry friends you can donate cash, supplies, or even foster an animal.
Volunteer
If you prefer the hands-on approach to helping, then volunteering may be your best option. Check out a few places asking for volunteers to help with the recovery.
Other Options
Disaster response group Portlight assists people with disabilities by providing medical equipment, shelter, and evacuation assistance. Find out how you can help.
Sending a cash donation to Save the Children will help to provide family-friendly supplies and services to survivors. Donate today!
There are a lot of different ways you can provide assistance to those affected by the disastrous Hurricane Irma and Harvey. Make sure you do your research before donating or volunteering so you fully understand what you are giving or signing up for.
Both Hurricane Irma and Harvey have caused devastating damage, but Miller Public Adjusters is here to help you get back on your feet and rebuild your life. Let us handle the work and stress of your insurance claim. We'll make sure you receive everything you are entitled to from your property loss. Contact us today to get started.
Photo by Scott Olson/Getty.