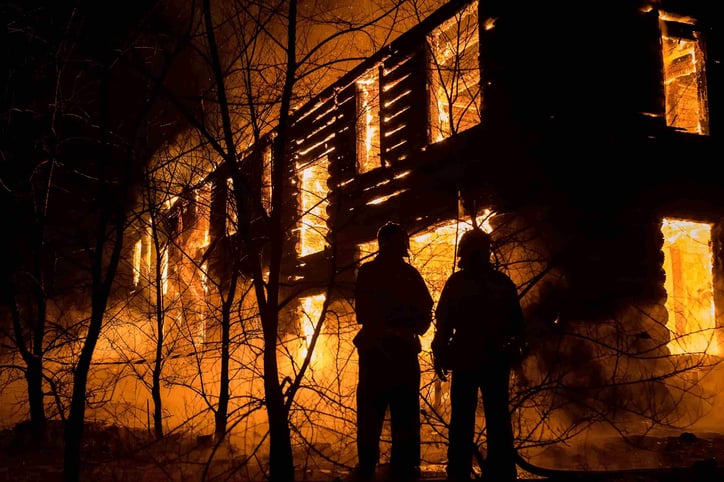 If you've just had fire damage to your commercial property, you're probably already filed a claim with your insurance company. Before you get to far into the claim process, there are some important points to consider.
There's a lot of "fine print" in the handling of these situations that some insurance companies won't necessarily bring to your attention on their own. Having a solid understanding of the process, will help ensure you protect your own interests in the fire damage claim.
Below are 8 some important points to consider:
Normally--for water damage--you send the insurance company documentation of the damages. But how do you do this for items or property that has been destroyed by fire damage? Are there good "before" pictures of the same space, on your phone or website, that you can compare with the "after" photos of the damage? Does your bank have record of the blueprint from when they helped you finance the property? Does your business account have record of furniture, equipment, etc that you purchased for the space? These would be good places to start-- but you'll want to ask your adjuster/agent for more specific protocol and requirements.

Is it a good idea to make repairs and restorations yourself? (Your insurance company will pay less, but your premium may not increase as much. Weigh the costs and benefits of each option)

How did smoke--or water from fighting the fire--affect your electronics, equipment, and structural integrity; and how do you claim those damages to trigger better coverage?

When making repairs--make sure your insurance company does not cut corners by using companies or contractors that repair/restore with materials containing lead and asbestos. That could lead to greater costs--and health risks--down the line.

Find out how your policy addresses code coverage, and Green building upgrades.

If your coverage is limited, what can you do about it? How can your agent or a public adjuster help?

During the claims process, your insurance provider may engage a forensic accountant. Find out their role, which financial statements you are required to produce (and why). You should also ask if you can--and should--recast your financial statements. Don't hesitate to get input from an accounting professional you trust, as well as your agent.

Find out what can be included as extra--and expediting--expenses, and what the difference is.
Having commercial fire damage is stressful enough--you don't want the claim and repair process to add to the frustration (and we don't either)! Let us know what questions you have about your policy, the restoration process, and how to get the most trusted repairs the most efficiently. Our team of caring professionals is ready, willing, and able to help.