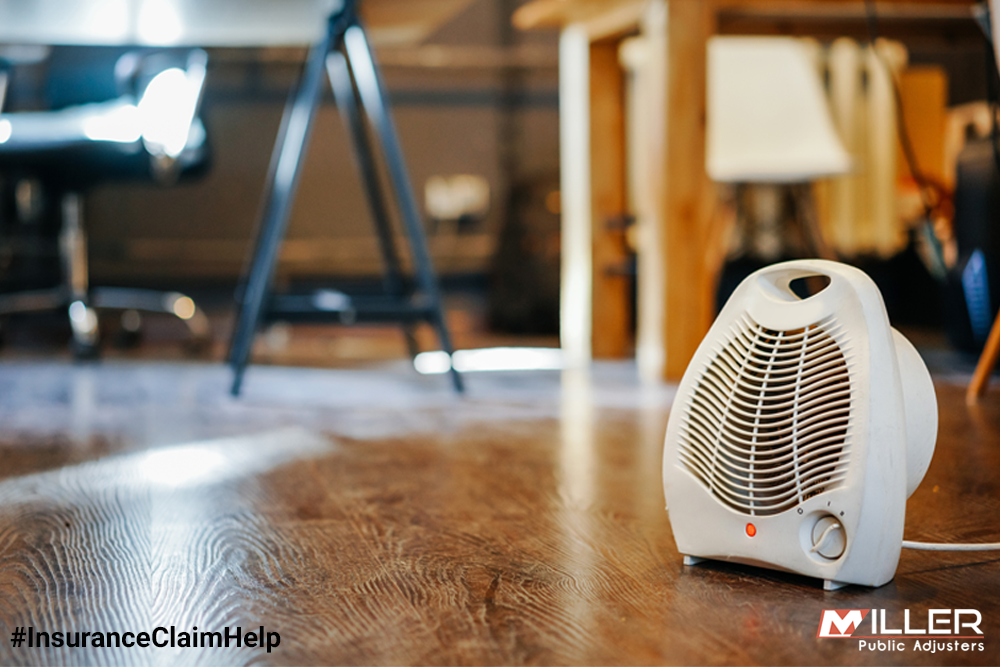 At just a month into Fall, some Wisconsinites already shoveled snow, many are past the first frost, and most are firing up their heaters to offset the falling temperatures.
It is the start of fire season.
The Hard Truth
Each year, home heating ranks as the second-leading cause of all house fires, behind cooking. According to the National Fire Protection Association, these fires leave:
55,000 homes destroyed
480 people dead
1,470 people injured
$1.1 billion in property damage
Which Heat Source is Most Dangerous?
Most can guess correctly that space heaters cause 43 percent of all house fires. Did you know space heaters also cause 85 percent of all home heating fire deaths? Unfortunately, very few of these tragedies are due to equipment malfunction, but rather to a lack of attention when in use.
Dirty chimneys cause another 28 percent of home heating fires. Creosote, created from burning solid fuels (wood, coal, etc.), builds inside the chimney. If not professionally cleaned each year, the risk of a chimney fire is extreme.
Still, the leading source of home heating fire danger is the people using the heat. Leaving things too close to a heat source, or placing a heat source to close to things that can burn, accounts for 53 percent of all home heating fire deaths.
Tips to help keep you and your family safe
With fire season starting now, and cresting from December to February, following some simple tips can help you and your family stay warm and safe:
Keep anything that could ignite — toys, furniture, newspaper, curtains, clothing, etc. — at least three feet away from anything that produces heat.
Teach children to stay far away from registers, space heaters, and anything that produces flame. Again, three feet is a good rule of thumb.
Turn portable heaters off when leaving the room or going to sleep. Better yet, unplug them. Never leave a portable heater unattended while it's on.
Never heat your home with your oven.
Make sure stationary space heaters, water heaters, and central heating equipment are installed by a professional, and that the installation adheres to local building codes and manufacturer's specifications.
Hire a qualified professional to inspect and maintain your heating equipment and clean your chimney every year.
Install smoke alarms outside bedrooms and on every level of your home. Test them every month.
The risk is real
As public insurance adjusters, we talk to people every day who've suffered severe fire damage. Some things we hear:
I was only out of the room for a minute.
I fell asleep.
I forgot to turn the space heater off when I left.
I didn't see any problems when I looked up my chimney.
It happened so fast.
Make safety your top priority
It takes less than three minutes to go from a small flame to flashover — the point where everything in a room combusts. In those three minutes, smoke and toxic fumes build rapidly and can overtake anyone in the home, making escape impossible.
Take every precaution you can to prevent a fire at your home. If a fire starts:
Get everyone out of the house
Keep everyone out of the house
Call 911
We can help you replace your insured property, but only if you're alive.