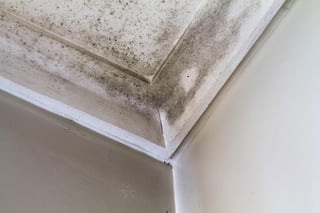 When a fire damages your commercial building, it sets into motion a complicated recovery cycle that can takes months to complete. Assessing the damage is just the beginning, but if you don't get that part right, the entire recovery process can become more complicated than it has to be.
When you turn in a claim for your commercial property loss, your insurance company will assign a property adjuster to appraise your business property damage and eventually pay your claim. It's important to remember that the adjuster works for the insurance company not you. Adjusters are primarily interested in:
Documenting damage
Fire cause and origin
Ruling out arson
Final repair cost
Settling economically and quickly
The insurance property adjuster may be inexperienced or may not have the expertise to locate and evaluate all the areas of hidden damage. Your adjuster might not thoroughly understand what's covered under your business policy. Adjuster inexperience can have a profound effect on your claim, but you may never know it's a problem unless you have a knowledgeable professional working on your behalf.
Evaluating all of Your Damage
Experienced insurance adjusters document what's visible during an initial inspection. They also understand the potential for uncovering additional damages during the repair process:
Fire, smoke, and soot damage to interior walls, vents, and insulation
Electrical system damage
Increased material and labor costs
Contents replacement costs and salvage values
Damage to industry-specific machinery
Success of cleaning soot and smoke from fabric and upholstery
Supplemental repair costs may trigger coverage and damage disputes. Also, as your business interruption claims are based on completing the repairs with "...reasonable speed…" disputed repairs may be deemed unreasonable causing a reduction in amounts payable for your "Business Income" and "Extra Expense."
Getting Professional Help
A commercial fire has many complicated elements that require professional attention. As a business owner, if you have the required expertise, you may not have the time to perform all the necessary tasks; but there are professionals who can provide assistance.
Public Adjuster
Public adjusters are insurance professionals who do everything the insurance company adjuster does, except they work for you.
Manage your business property damage
Evaluate damages
Review and handle coverage issues
Work with contractors to determine final figures
Help document damaged business personal property, Business Expense and Business Income claims
Help you execute a Proof of Loss
Negotiate a fair settlement
Appraiser
Appraisers can evaluate your structural and contents claims. Some can analyze business income and other claim expenses. Once an appraiser completes your claim assessment, you receive a report documenting their findings. You can negotiate your claim using the appraiser's figures as a reference.
Attorney
Most attorneys have limited first-hand knowledge of fire damage claims and the repair process. When an attorney takes on a property fire case, they must review and analyze your policy and hire experts to evaluate damages and determine the extent of your losses. Attorneys can still provide a range of legal services.
File a bad faith suit for a mishandled claim
File a suit over a disputed coverage declination
Attorneys may file suit only after you comply with policy conditions
You Have Options
When fire damages your commercial property, you have a lot at stake. Reestablishing your operations can take a lot of time and effort. It's important to understand that you have options.
Miller Public Adjusters currently serves the states of
Wisconsin - Florida - Illinois - Indiana - Michigan - Minnesota - Texas
Call us 24 hours a day at (800)958-4829 to schedule an appointment or
please fill out a Free Claim Review to see if we can help.