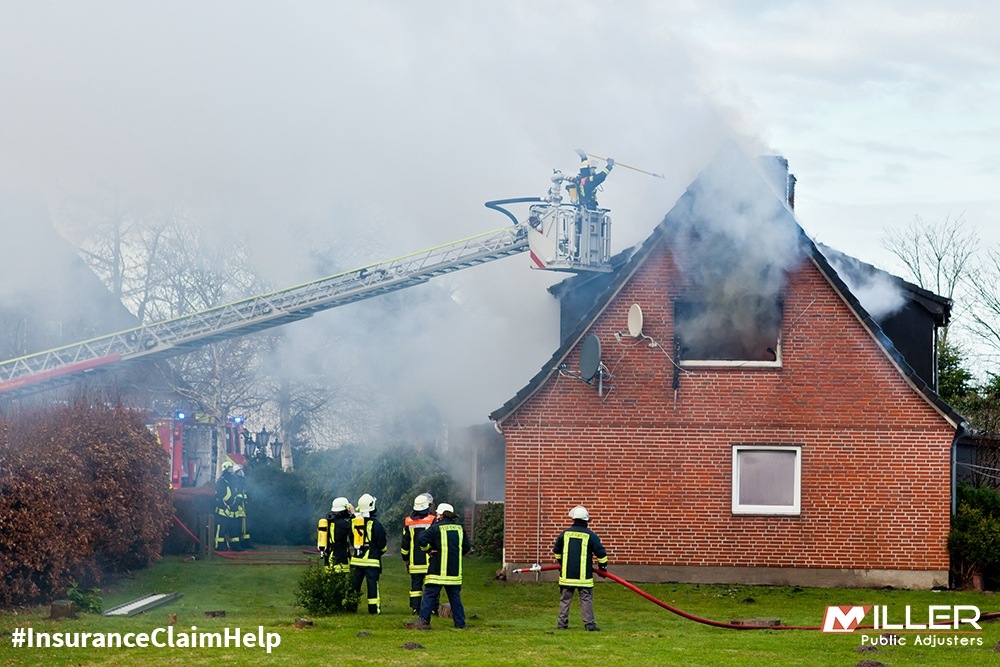 Dealing with the aftermath of a house fire is overwhelming. There are things to do, and things you definitely don't want to do or even attempt to do. We've put together the following list of helpful tips to take some of the stress out of a house fire recovery.
House Fire Dos and Don'ts:
Do
Don'ts
Do

hire a professional board-up/mitigation contractor to cover doors, windows, roof and other openings to mitigate further damage to the structure.

Don't

delay contacting your insurance carrier about the loss, or performing other duties required by your homeowners insurance policy.

Do

document everything in writing any time you communicate with your insurance company's adjuster, agent, or anyone about your policy, your coverage, or what the language in your policy means.

Don't

automatically agree to use repair contractors your insurance adjuster recommends. You are not obligated to use them. Company-approved contractors often have an established working relationship with the company and will complete repairs based on the adjuster's estimate. That might prevent you from getting your home repaired the way you want.

Do

come to agreement with your insurer on the Scope of Loss, or the amount and type of damage that has been done to your home/buildings(s), plus an estimate for the quantity and quality of materials and their current cost, plus all labor costs, needed to repair or rebuild your home.

Don't

start any work until you and the insurer agree on the Scope of Loss. Without this, you may jeopardize having enough in your final settlement to restore your property to its pre-loss condition.

Do

prepare an inventory of damaged personal property showing the quantity, description, age, and Replacement Cost Value (RCV) of all items.

Don't

allow a restoration company to take and restore damaged personal property until decisions are made as to which items can be cleaned or replaced. Prematurely relinquishing control might be wasting settlement dollars restoring rather than replacing items.

Do

clearly state the quantity of the damaged items and attach all bills, receipts and related documents that justify the figures in your inventory.

Don't

under-report your items, meaning if a spice rack gets destroyed, instead of listing "cooking spices – $50," list each item with replacement prices separately. Be as descriptive as you can with individual items, and do not embellish.

Do

get contractor recommendations, asking for independent estimates. Interview several contractors and choose your own.

Don't

throw away any damaged items until the insurance adjuster has had an opportunity to come and assess the damage. Know who has salvage rights.

Do

contact a public adjuster if you sense the process is starting to overwhelm you or you have the feeling that you could be treated unfairly by your insurance company.

Don't

feel pressured to accept a quick settlement offer on your claim. It may be a low-ball offer that does not come close to paying what you need to return your home to its pre-loss condition.
A house fire is going to be taxing no matter what, but these simple guidelines can ensure that you start the recovery and rebuilding process off right. If you need someone on your side to navigate your insurance claims process, contact our experienced team of public adjusters. We'll be on your side every step of the way.