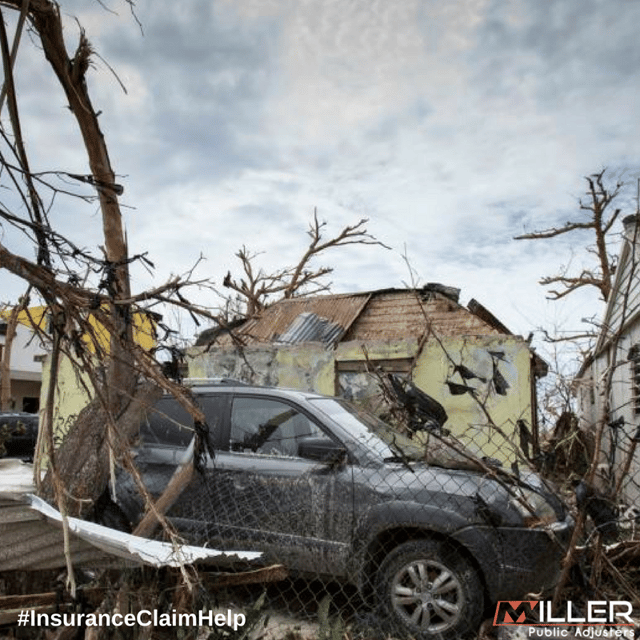 The devastating destruction that Hurricane Irma has left on Florida is unimaginable. Cleaning up after the storm will be a long recovery. Thousands of people will be filing insurance claims, but may be unsure on how to move forward with the process of filing an insurance claim after a hurricane.
Here are 10 tips when filing an insurance claim after Hurricane Irma.
1. Safety- Ensure the property is safe to enter. Do not go back into your property or mitigate until you know it is safe to do so. If there is standing water still in the house, do not enter until you've had an electrician inspect and turn off all power.
2. Insurance Company and Policy- Get in touch with your agent and/or insurance company to file a claim. You should also request a copy of your policy and read it carefully to understand what is covered under your policy and what is not.
3. Document Your Loss- To prove your claim, it is important that you document your damage. Take a lot of pictures and videos before and during the inspection of the building, damaged personal property, cleanable items, structural damage, and the standing flood levels of water in the building. Make a list of everything that was damaged along with the items value, purchase date, and receipts, if possible, will be important. Make sure you document your loss before doing any clean up or throwing things away.
4. Mitigate Your Loss- This is required by your policy that you must take efforts to prevent further avoidable damages after a loss. This helps preserve your evidence and stop any future damage from occurring. Things to do to help prevent further damage includes putting up tarps, removing wet drywall and carpeting to prevent mold, and boarding up areas of the property. Do not begin cleanup, repairs, or throw anything away until you notify your insurance company!
5. Beware of Contractors- Only hire licensed contractors to do the work. Beware of signing a contract with an "assignment of benefits" (also referred to as AOB) clause which gives all the rights and proceeds of your insurance claim to the contractor. You are not forced to use the contractors your insurance company recommends either. It's your property so you should control who does the repair and quality of work.
6. Expense and Activities- If your home is uninhabitable, keep a log of any living expenses that can be reimbursed. Without receipts, you will not be able to collect any Additional Living Expenses (ALE) during the time the house is uninhabitable.
7. Estimates and Reports- Request copies of all estimates and reports from the insurance company adjuster.
8. Proof of Loss- Once the damage for the building/dwelling, the personal property and ALE is assessed, a "Proof of Loss"can be filled. This is your sworn statement of the amount you are claiming (along with any necessary supporting documentation) for your official claim for damages. Make sure to check for mistakes! See "Common Mistakes When Filling out a Proof of Loss" to help make sure you fill and file correctly.
9. Do What's Best- As a policyholder, you know your home/ business and what is the best for a recovery. Don't let the insurance company tell you what to do and treat you unfairly.
10. Hire Us- If you feel like the process of managing your insurance claim is too much to handle, intimidating, or if you feel your insurance company is not treating you fairly, hire Miller Public Adjusters. We are a Licensed Florida Public Adjuster that works for YOU, not the Insurance Company. We'll handle every aspect of your claim so that you can focus on rebuilding and recovering from the loss. Our goal is to negotiate the best possible settlement for your damaged property.