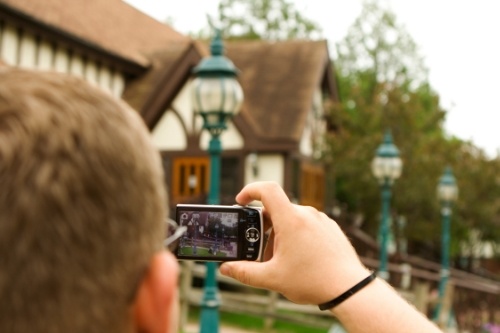 Adjusters are professionals that work in the insurance field and help determine coverage areas and evaluate cases to arrive at a value of an insurance claim or the validity of the same. There are two types of adjusters, "Independent" or company adjusters and public adjusters. Although a public adjuster is a concept unknown to most people, a public insurance adjuster is vital to optimal utilization of an insurance policy in a claim settlement
Independent Insurance Adjuster
This type of insurance adjuster works for the multiple insurance companies and have no obligation to delivering the best possible settlement for your insurance claim. They often try to minimize the amount of insurance claim against property damage to save the insurance company money. They are trained and paid by the company to do precisely this.
Public Insurance Adjuster
These virtually unheard of adjusters are those who will work for you as a policyholder and not for the company. They can be thought of as your lawyer, while the independent adjuster is the companies lawyer. A public insurance adjuster helps you get what you paid your premiums for in terms of insurance claims, coverage and accuracy of the same especially in serious cases of property damage like water damage, smoke or fire damage, or storm damage.
Importance of a Public Insurance Adjuster
As a rule, the people who know most about insurance are those who work in the field. Meaning that the papers, forms, procedures and jargon would be enough to make anyone's head spin. A public insurance adjuster sorts this problem out for you and makes sure that you do not receive a bad claim settlement at the hands of insurance companies when you are already going through a tough time as a result of property damage.
When to Hire a Public Adjuster.
It is essential to understand the value a qualified licensed public adjuster can add to your claim. The more difficult the claim is, and the greater the property damaged, the more reason you will have to hire a public insurance adjuster. There can be a significant difference in an insurance claim that has been awarded with the assistance of a public adjuster and without one.
Public adjuster Vs. Independent Adjuster
While it is understandable that an independent adjuster may not have your best interests at heart, public insurance adjusters are your personal adjusters that do have your interests in mind. They can handle claims as small as storm and hail damage claims, to large fire and water losses. It has been recorded in the state of Florida, in cases represented by a public adjuster, it was also noted that the claim amount was significantly higher, reaching up to 747% higher than those represented only by independent adjusters in 2009.
Hiring Miller Public Adjusters can ensure that your best interests are represented and we will help you obtain a fair and maximum claim settlement whether you have any claim from fire damage claims or water damage claims and anything in between. We have have public adjusters in Illinois and Wisconsin.