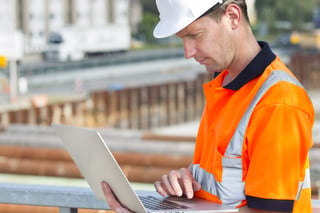 Disputes over a property settlement claim are not uncommon. Insurers often turn down a homeowner's first submission. One of the most common areas of dispute is the overhead and profit portion of your contractor's bill. Insurers will question whether overhead and profit is owed at all on your claim, and whether initial payments should include this up-front expense. If your insurance company won't pay, there are ways to negotiate this difference of opinion.
Overhead and Profit Expense
Contractor expenses, often referred to as Overhead and Profit (O&P) is intended to cover the general contractor's overhead and operating costs, as well as profit. It is typically estimated at 20% of the total amount of the contractor's own rebuild or renovation estimate. Your insurance company may balk at paying O&P, but it is a legitimate cost of doing business with your contractor and you, as the policyholder, are entitled in most cases to recover this expense.
What O&P Covers
Overhead and profit are two distinct types of costs, but are usually paired together. Your general contractor will assign a percentage to each cost, typically "10 and 10." This means 10% of the total job estimate will be applied to overhead costs such as necessary equipment, office rent and utilities, employee salaries and benefits, licenses and advertising; and 10% will be applied as your contractor's profit. If you choose to act as your own general contractor, insurance companies tend not to pay Overhead and Profit on all the costs associated with the claim.
Payment of O&P
Insurance companies have historically argued that O&P is only owed if three or more trades are involved repair or replacement of the damaged property (for example, a roofer, a plumber, and an electrician). They base this on the assumption that if three or more trades are involved, the repair work will require a general contractor to oversee and coordinate the entire process. No one's sure where this "rule" originated, but a strong argument may be made to include these costs in any type of repair when a contractor is hired, not only when an arbitrary subcontractor threshold is met. Your state's statutes will determine reasonable recoverable expenses, but it's fair to request that O&P be paid as part of the payment to repair or replace the damaged property.
When to Seek Professional Help
You are entitled under the terms of your policy to have your damaged property restored to its original state by a contractor of your choosing. Further, you are not obligated to use the insurer's recommended contractor to determine the scope of damage or make repairs. When your insurance company won't pay certain covered expenses like overhead and profit, you have two options: fight them yourself or hire a good public adjuster. A public adjuster advocates for you alone and makes sure you are being fairly treated.
Remember that any reasonable expense you incur, including O&P, should be reimbursed to you by your insurance company. Unfortunately, you are not on a level playing field with your insurer if there is a claim dispute. Understand that you and your insurer have different objectives; you want to be fully reimbursed for all expenses and your insurance company wants limit the amount they pay for the damaged property.
Miller Public Adjusters currently serves the states of
Wisconsin - Florida - Illinois - Indiana - Michigan - Minnesota - Texas
Call us 24 hours a day at (800)958-4829 to schedule an appointment or
please fill out a Free Claim Review to see if we can help.