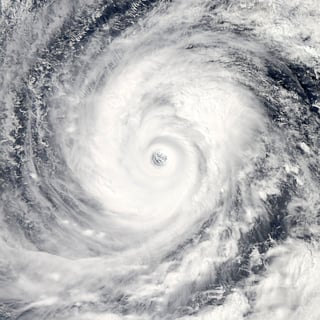 Commercial property loss claims are extremely complicated. If your business has suffered a catastrophic loss, your focus is typically on maintaining operations and making critical recovery decisions. It's not the time to be learning the ins and outs of your insurance policy or the loss claims process.
At Miller Public Adjusters, we understand that your business recovery depends greatly on the success of your commercial insurance claim. We'll help you manage your claim and get the settlement you're entitled to. Our years of experience in adjusting commercial insurance claims make us your perfect partner during this incredibly stressful time. Here are 10 common business property loss claims that MPA can manage for you.
Fire and Smoke: Even the smallest of fires can lead to a complicated claims process due to hidden damages like water, soot, mold, ducts, and air quality that can lead to long-term issues.
Flood, Water and Mold: As water damage can also pose a health risk like mold growth, clean-up typically starts before the claims process begins, making the claim a complex one.
Storm Damage, Hail and Wind: Storm damage can be extensive and MPA will help with documenting and preparing your claim. We also understand the difference between wind and storm damage. In instances of hail damage, we'll help you uncover and identify all potential claims.
Hurricane: Hurricane policies vary greatly and require experienced and expert interpretation. MPA can help you understand your full exposure and minimize your risks. Our extensive experience with hurricanes will ensure that you'll prepare, negotiate and settle your hurricane damage claim in an expedient way.
Vandalism and Theft: Theft and vandalism claims are very common, but they're also complicated and time consuming. MPA helps you document the unique aspects of this type of claim in order to get you a full recovery. We work with you to make sure you adequately substantiate any claim for theft.
Collapse and Sinkhole: Winter storms bring snow and ice, which can cause sudden commercial property damage. Heavy wet snow can cause roof and building collapse and ice can down trees and power lines.
Business Interruption and Equipment Damage: Business interruption claims are some of the most difficult to adjust. These claims require determining a business' lost earnings, including continuing expenses that did not occur due to the loss. It's a complicated process that also involves determining what your business would have earned had the loss not happened.
Loss of Use and Business Income : Income and inventory coverage is essential to a business' survival. It ensures your business will receive an income equal to what it would have realized had the loss not occurred. Considerations in determining this type of claim include the period of interruption, projecting sales, deducting the cost of goods, establishing value, considering discontinuing expenses, expediting and extra expenses, and executive overtime.
Data Loss or Electronic Data: Today, electronic data loss can be catastrophic for a business, even bringing operations to a standstill. If your computer system is destroyed by fire or other disaster, data loss is still a separate claim that can help restore what might be the lifeblood of your business.
Business Personal Property: Damaged or destroyed furniture, supplies, inventory, and equipment are just some of the assets that may make up your claim. We'll help you determine what should and should not be included.
Miller Public Adjusters have handled countless commercial property claims, including losses due to fire, flood, and theft. If your business has experienced a damage or business interruption loss, we can also help you.
Miller Public Adjusters currently serves the states of
Wisconsin - Florida - Illinois - Indiana - Michigan - Minnesota - Texas
Call us 24 hours a day at (800)958-4829 to schedule an appointment or
please fill out a Free Claim Review to see if we can help.