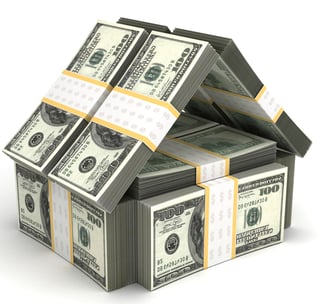 Actual cash value (ACV) and replacement cost are two terms used in the insurance industry when describing the type of coverage offered for the reimbursement of personal property lost, stolen, damaged or destroyed. The two times these terms will come into play are:
When your homeowner's insurance policy is being written and you must choose which type of coverage you want put in force. Actual cash value coverage is less expensive for you to purchase and is also the type of coverage the insurer would prefer you to have in the event of a claims payout, since the amount paid out is typically less.
If you suffer a loss and make a claim against your policy, the reimbursement amount will be based on either actual cash value or replacement cost, dependent upon which type of coverage your policy provides.
Replacement Cost is the amount of money it would take to replace an item or items at today's current cost. If your television, for which you originally paid $1000 is stolen, replacement cost coverage would pay the amount necessary to buy a new TV of similar type and quality, regardless of the age and condition of the original set.
Actual Cash Value of your stolen TV is equal to the amount it would take to replace the television at today's cost, minus the amount of depreciation figured for your set's age, wear and tear. This is often a subjective determination by the insurer. Accuracy can be aided if you possess detailed records, including photos or video footage, of the stolen property.
When a claim is being paid on a replacement cost basis, it's common for the insurer to pay you the actual cash value amount at first, then to make up the difference once you've replaced the item and provided them with a verified receipt of the cost you paid. In the case of replacement cost coverage, depreciation has no bearing.
For more information or for assistance in securing a fair and equitable payout when claiming a property loss on your homeowner's insurance policy, contact us here at Miller Public Adjusters.
Miller Public Adjusters currently serves the states of
Wisconsin - Florida - Illinois - Indiana - Michigan - Minnesota - Texas
Call us 24 hours a day at (800)958-4829 to schedule an appointment or
please fill out a Free Claim Review to see if we can help.