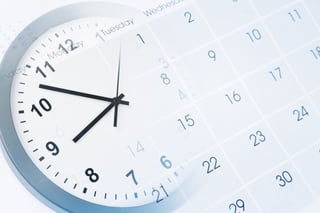 Settling a commercial property insurance claim is a complex transaction. Though your first impulse after a catastrophe may be to do whatever it takes to alleviate the loss and get back to business as usual, that rarely results in getting you the best settlement. This is definitely a situation where haste makes waste, as accepting an insurance adjuster's opinions, or your insurer's first offer of settlement, will likely lead to a settlement that is far below the figure you deserve.
While no one wants to be caught in the middle of a commercial insurance claims delays, if you want to fully restore your business or commercial property back to its pre-loss condition, it's best to take the time to understand what your policy covers. There are a number of situations that can cause a delayed insurance settlement. Here's how to avoid them.
Not Being Fully Prepared
Many, if not most, business insurance claim delays are due to a lack of organization and vital documentation. Make sure you have the correct paperwork and related documents such as photos to back up every claimed loss. If you are overwhelmed by the idea of pulling together the necessary data, it may be worth your while to seek the skilled assistance of a qualified Wisconsin public adjuster.
Your Initial Claim is Denied
It's not uncommon for commercial property damage claims to be initially denied. It isn't always easy to figure out why and insurance company adjusters are not necessarily eager to share detailed information with you. "Refer to your policy" is an often used phrase that can cause commercial property managers or owners to loose a lot of sleep. While there may be legitimate reasons, such as lack of documentation or preparation, insurers may delay the process as long as possible before settling if it is to their advantage. Keep asking questions.
The Initial Offer of Settlement is Inadequate
You are not alone. Insurance companies rarely offer a claim settlement that covers the full extent of damages to your commercial property. But just because the first offer you receive is disappointing, you do not have to accept it. It is well within your rights as an insured to fight for an offer that you believe is fair and just. If you don't know what your claim for damage is really worth, you can seek professional help to explain your rights and what a fair settlement might look like.
Intentional Delay
As long as you have properly documented your loss and submitted all the required paperwork to your insurer, you are entitled to a prompt payment on your claim. One sign that your insurer may be intentionally delaying your claim is if negotiations and assessments are stretching out over many months. Long waits and unreturned phone calls are not necessarily a sure indication of intentional delay, but it's wise to take action in order to get the claims process moving once again. There is the possibility that commercial property insurance claim delays in processing and paying your claim may represent a case of bad faith. The law varies in each state, so the most prudent thing for you to do is talk to an expert fully versed in the state law where the loss occurred.
Seek Help
If it seems like you're waiting an eternity for proper compensation, or you feel your insurer is deliberately stalling on paying your claim, a public adjuster may be just the person you need to help keep the process moving forward. He or she is may be your best advocate when it comes submitting a claim and recovering what your entitled to after a commercial property loss.
Miller Public Adjusters currently serves the states of
Wisconsin - Florida - Illinois - Indiana - Michigan - Minnesota - Texas

Call us 24 hours a day at (800)958-4829 to schedule an appointment or
please fill out a Free Claim Review to see if we can help.