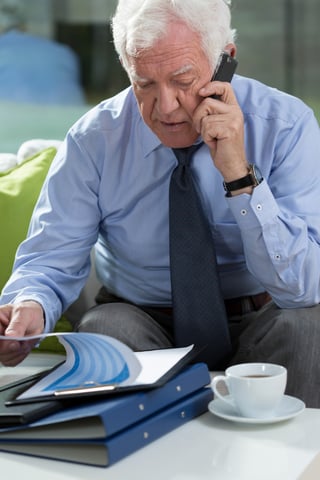 When your business premises is damaged by an insured cause of loss, there a number of reasons why you might decide to handle your own commercial property claim.
You are familiar with the day-to-day operations.
You have a thorough knowledge of your business and property.
You have a financial stake in the claim outcome.
These may seem like good reasons, but when you are intimately involved in day-to-day business operations, it's actually easier to make commercial property insurance claim mistakes. You may overlook situations or issues that would be obvious to an insurance adjuster or a public adjuster. When you have a financial interest in the settlement, your need for cash may override your desire to negotiate the best settlement. Here are additional reasons why you should consider hiring a public adjuster to manage your claim.
Failure to understand policy provisions and exclusions
Unless you are an experienced insurance professional, you might not know what your insurance policy does or does not cover. A lack of policy knowledge can be a problem when dealing with an experienced commercial property insurance adjuster. Of course, the adjuster should be willing to answer your coverage questions, but that won't help if you don't know what questions to ask.
Also, when you don't know or understand your rights, responsibilities, and duties after a loss, you might miss key claim deadlines or obligations.
Failure to protect your property
One of the key requirements outlined in your Business-owners Policy's "Duties In The Event Of Loss Or Damage," is that you "...Take all reasonable steps to protect the Covered Property from further damage…" One classic example is when the water used to extinguish flames saturates your business personal property. If you fail to separate the water soaked items from the dry items and the undamaged property develops mold, mildew, or rust, the "Neglect" exclusion allows your insurance company to refuse payment for the subsequent damages.
Not knowing how to negotiate actual cash value and coinsurance
When your property claim is subject to depreciation or a coinsurance penalty, it's important to understand that the settlement offer may be based, in part, on the insurance adjuster's opinion.
Adjusters calculate actual cash value using a formula: replacement cost - depreciation = ACV. The depreciation factor is usually based on property age and average life expectancy. If your property was in excellent condition, rarely used or had a high market value, the adjuster should consider a higher payment.
Adjusters apply a coinsurance penalty when you fail to insure your commercial property to at least 80% of its market value. To determine that your property is underinsured, the adjuster must first figure out the market value just prior to the loss. As market value involves a variety of opinion-based factors, it leaves the door open for negotiation.
Failure to aggressively negotiate your claim
A commercial insurance property adjuster will always make an effort to save claim dollars. They may give in on some elements of your claim but refuse to back down on others. This can be frustrating, especially if you are not accustomed to aggressive negotiation tactics. You may have to play the adjuster's game if you want the maximum claim settlement.
You have a choice
Managing your own claim can lead to costly mistakes. It's important to understand that you have a choice. You can hire a public adjuster to deal with the commercial insurance adjuster, handle important claim tasks and negotiate a fair settlement on your behalf.
Miller Public Adjusters currently serves the states of
Wisconsin - Florida - Illinois - Indiana - Michigan - Minnesota - Texas
Call us 24 hours a day at (800)958-4829 to schedule an appointment or
please fill out a Free Claim Review to see if we can help.