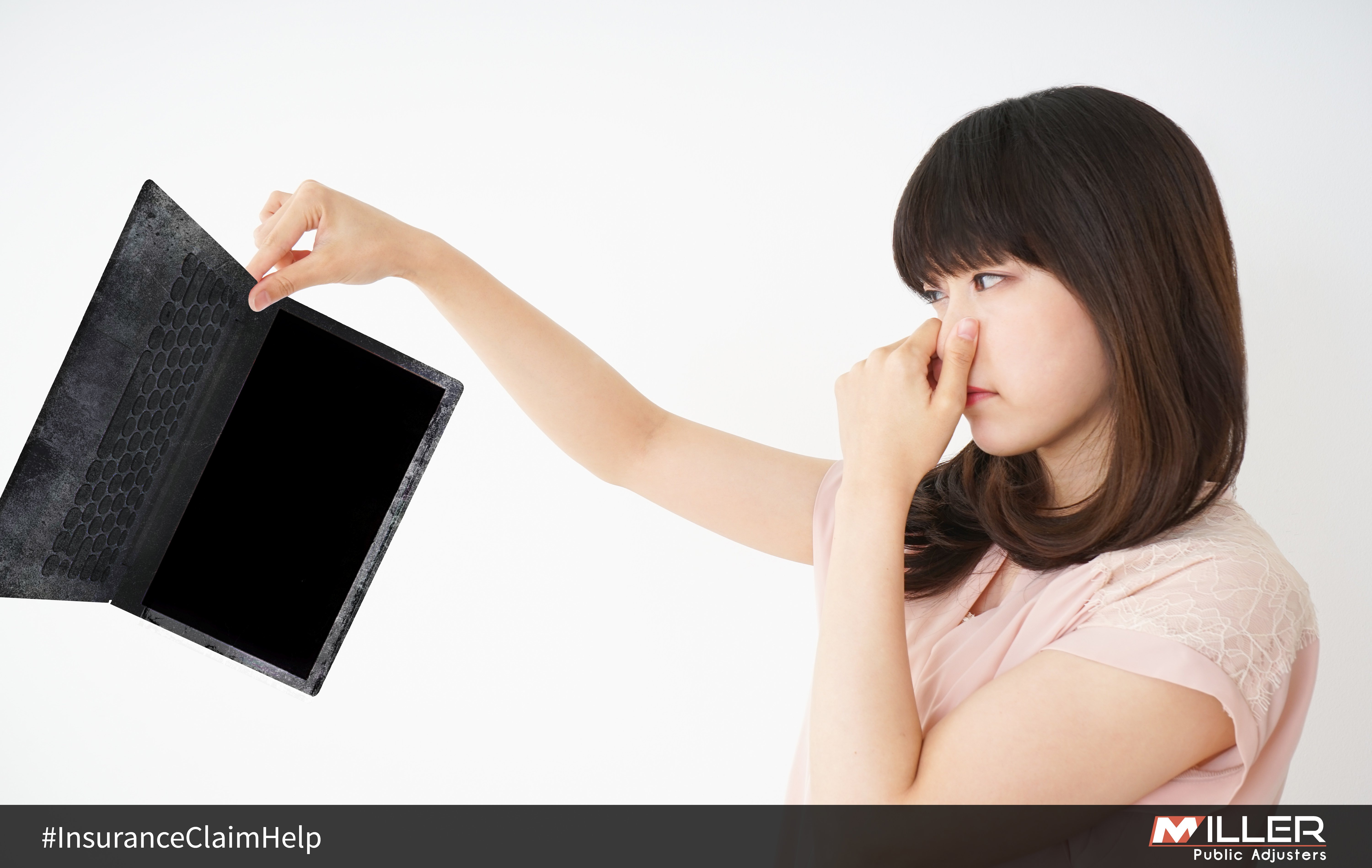 When you suffer a house fire, your insurer begins the process of calculating how much they will offer for your damaged personal property loss based on whether the property is deemed salvageable or non salvageable. The category each item falls into has a substantial impact on how your property will be covered under the terms of your homeowners insurance policy.
Non-Salvageable Personal Property
Homeowners policies vary greatly, so it's important to read and understand your policy provisions to know how you should be paid for your non-salvageable personal property.
You may be covered for the replacement cost value (RCV) of your non-salvageable property. Or, you could be covered only for the actual cash value (ACV), generally calculated as ACV=RCV-depreciation. You'll find information about your ACV or RCV coverage on your Declarations Page, in the Loss Settlement section of your policy, and possibly in one or more endorsements. Be sure to read your whole policy. Your Dec Page tells you how much coverage you have. Your policy tells you how to use your coverage.
Whether you have RCV or ACV coverage, you will be paid the ACV amount first. You may have to fight hard to be treated fairly, too. Policyholders can come up short very easily when non-salvageable personal property is unaccounted for, undervalued, or misappropriated as salvageable.
Make sure you, and anyone working for you or your insurance carrier, understand the importance of accounting for literally every personal property item declared non-salvageable. You will need to create a list from memory, too, for any items destroyed beyond recognition. Include it all, right down to the ½ roll of toilet paper that was hanging in the bathroom.
Valuing your non-salvageable personal property takes diligence, often to the extreme. You'll have to state the age and condition of each item you need to replace, and research how much it will cost to replace it with something of like kind and quality. Then you'll have to negotiate with your insurance carrier's claims adjuster about both the replacement cost and how much or little depreciation rightfully should apply.
When you reach agreement on the ACV amount you are owed for your non-salvageable personal property, your insurance carrier is obligated to make prompt payment, typically within 30 days.
If you have RCV coverage, you can claim for your recoverable depreciation as you replace your personal property. Recoverable depreciation is the difference between the ACV amount paid and the RCV amount determined previously. The timeline to receive your RCV payment is limited, often to one year, sometimes two. Be sure to save and submit all of your receipts within the time period stated in your policy.
Know, too, if the true cost to replace any of your personal property exceeds the RCV that was determined, you can anticipate pushback from your carrier about paying more. This is why our public adjusters recommend diligence to the extreme. Make sure you:
List every non-salvageable item in your personal property inventory.
Establish realistic replacement costs.
Guard against excessive depreciation.
Salvageable Personal Property
Most insurers push to salvage as much as possible from a fire-damaged home. But that doesn't mean policyholders are happy with the results when their personal property comes back from the cleaner.
Smoke and soot are toxic, even carcinogenic. Smoke odor is nearly impossible to remove from textiles, soft goods, electronics, plastics, and porous materials. Soot pokes its wispy fingers into even the tiniest openings, blanketing everything with a corrosive residue that eats fibers, pits metal, and can reduce the life expectancy of equipment, electronics, or anything with inner workings. Yet, time and again, policyholders call us after efforts to restore their salvaged personal property failed, and their insurers won't help them. Increasingly, we're even seeing carriers using "independent tests" that "clear" property as cleaned.
The fact of the matter is cleaning personal property fails as often as it doesn't. And, too often, the person making the call on whether or not your personal property can be cleaned is the same person who gets paid a whole lot more to try to clean it than to declare it unsalvageable. This is yet another example of why it is so important that you stay involved in all the decisions made about your damaged property and claim.
Certainly, we all have things in our home that we treasure and would go to great lengths to clean after a house fire. With the exception of these few things, your aim should be to:
Notify your insurer, and any contractors or vendors working with your fire-damaged property, that you don't want anything removed for cleaning or restoration until you have personally inspected it for salvageability. Make this notification in writing.
Inspect your property carefully, and wear appropriate protective gear while you do.
Argue to move as much to the non-salvageable list as is reasonable and possible.
Insist that test samples be cleaned before cleaning anything that's still deemed salvageable.
Examine any property returned to you from the tests. If the test failed — you can still smell smoke, it's stained, the color is changed, fabrics are thinner, you can see tiny holes when you hold it up to a light, etc. — point the failure out to your insurer and negotiate to declare more of your property non salvageable.
Once you get down to what really is salvageable, you still have the option to refuse having your fire-damaged personal property cleaned. You can ask for a copy of the estimate for the cleaning bill, and opt to take that amount instead. Make sure it is a detailed estimate that includes what your carrier would pay a restoration contractor to:
Pack, track and transport your salvageable personal property.
Clean and restore each item to pre-loss condition.
Store your belongings in a climate controlled facility.
Return your property.
Remember, every dollar spent addressing your house fire damages comes from your policy limit. Policyholders who are unaware of their options can be at risk of having their limited claim dollars grossly misspent on futile efforts to clean personal property that should be replaced.
If you have questions about how your personal property is being handled after a house fire, feel free to contact one of our licensed public adjusters any time. And if you haven't already, download your free Fire Loss Claim Kit below to help you take charge of your fire damage insurance claim.