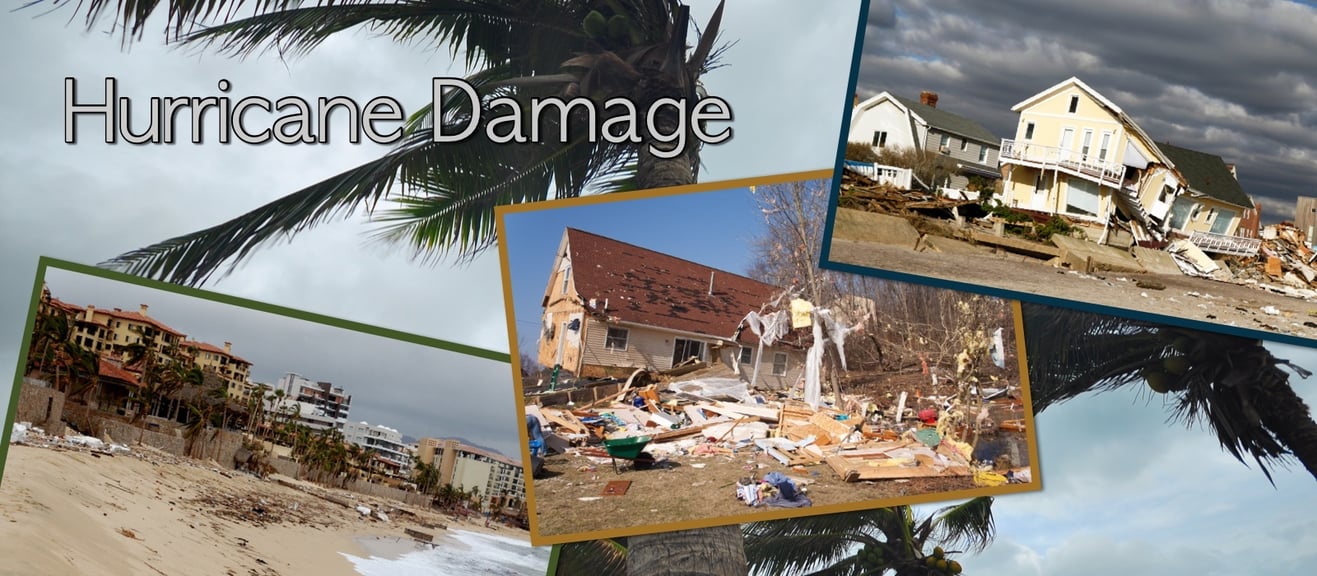 Hurricane Matthew has finally dissipated and, assuming your family is safe to re-enter your property, the process of cleaning up the damage has begun. If you're among the one million plus population that moved to Florida within the last 10 years and never experienced a hurricane, you may be lost on how to move forward with the process of filing an insurance claim after Hurricane Matthew.
Most property owners in Florida will be facing the same struggles and frustrations based on the volume and widespread damage Hurricane Matthew created. The next concern should be whether or not your insurance company will keep their promise in providing adequate coverage for the damage caused by Hurricane Matthew. Even though you pay your premium each month as required, the insurance industry's claim process can become a drawn out battle when it comes to getting a fair and equitable settlement for your property damage.
During a major weather event like Hurricane Matthew, insurance companies must bring in catastrophe teams from all over the country to help process all the claims being filed. Their resources and time is spread thin due to the high volume and large claims.
Below is a checklist to follow in order to ensure a properly filed a insurance claim:
Ensure that the property is safe to enter prior to inspecting. If there is standing water still in the house, do not enter unless you have an electrician inspect and turn off all power.
Get in touch with your agent and/or your insurance company to file a claim.
Request a copy of your policy if you do not have access to one. You will need to review your entire policy for an understanding of what you are entitled to and what you are responsible for under your policy, including if the event is even covered.
Do not begin cleanup, repairsm or throw anything away until you notify your insurance company! See 5 Big Mistakes Homeowners Make When Cleaning Up Property Damage for more information.
Take extensive photos and videos before and during the inspection of the building, damaged personal property, cleanable items, structural damage, and the standing flood levels of water in the house
If the roof is missing shingles, have qualified contractor mitigate the damage by installing tarps to protect the property from further damage. Learn more about Negotiating Contractor Expenses on Home Insurance Claims.
Document the damage to the building as well as the personal property. List the dates of purchase, values, and

receipts, if possible.

Take plenty of photographs of everything, including discarded objects, structural damage, and standing floodwater levels.
If your home is uninhabitable, keep track of any living expenses that can be reimbursed. Without receipts, you will not be able to collect any Additional Living Expenses (ALE) during the time the house is uninhabitable.
Only hire licensed contractors to do the work. Beware of signing a contract with an "assignment of benefits" (also referred to as AOB) clause which gives all the rights and proceeds of your insurance claim to the contractor.
Request copies of all estimates and reports from the insurance company adjuster.
Once the damage for the building/dwelling, the personal property and ALE is assessed, a "Proof of Loss"can be filled. This is your sworn statement of the amount you are claiming (along with any necessary supporting documentation) for your official claim for damages. Make sure to check for mistakes! See "Common Mistakes When Filling out a Proof of Loss" to help make sure you fill and file correctly.
If you feel like the process of managing your insurance claim is to much to handle, intimidating, or if you feel your insurance company is not treating you fairly, hire a Licensed Florida Public Adjuster. A Public Adjuster works directly for you, not the insurance company. A public adjuster can handle every aspect of your claim and meet with your insurance adjuster, contractors, and anyone associated with the claim. The goal of a public adjuster is to negotiate the best possible settlement for your damaged property.

If you have any questions regarding property damage caused by Hurricane Mathew, and/or related insurance claims, please call 800-958-4829 or contact your local Florida Public Adjuster to get a free evaluation of your property damage.