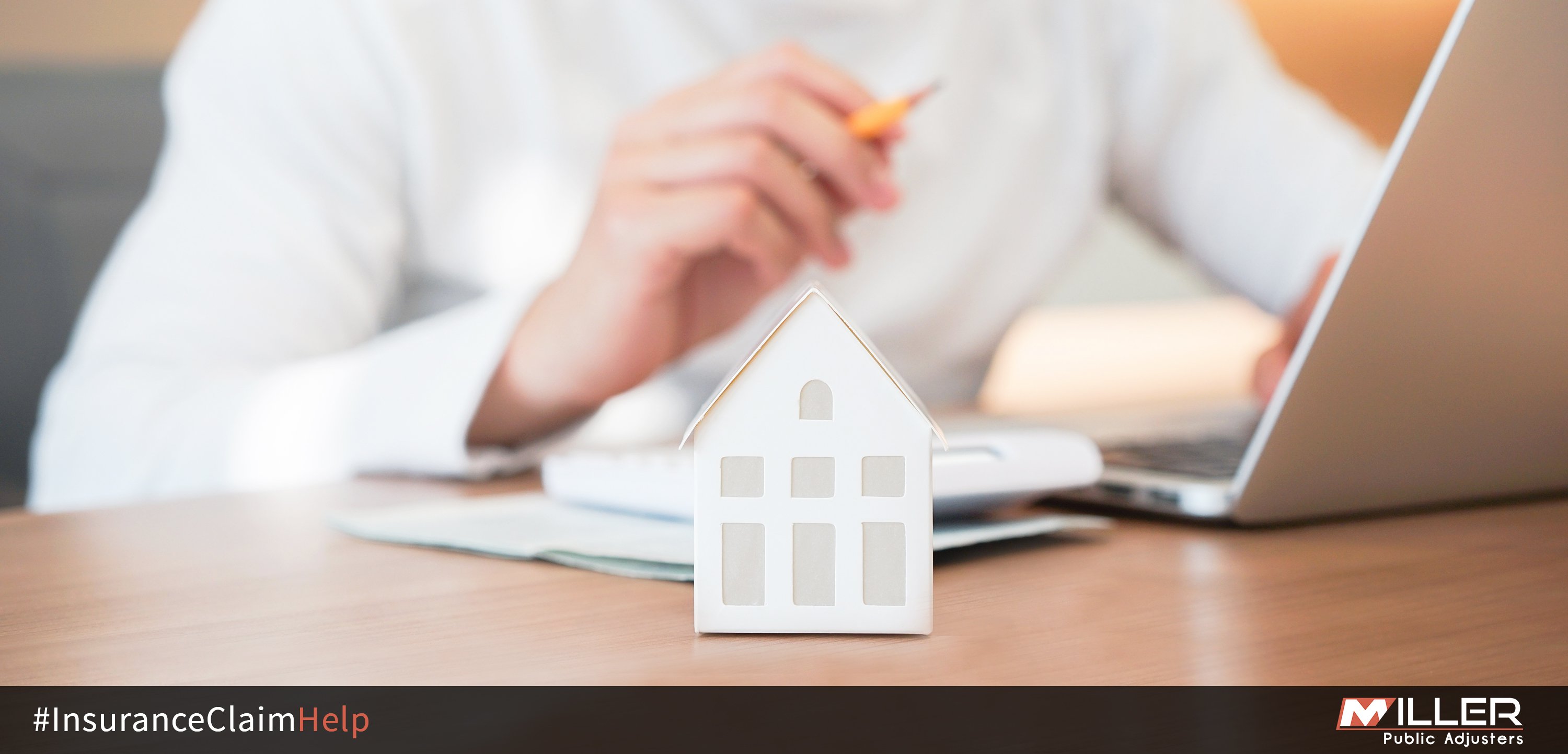 Every house fire insurance claim is unique and must be adjusted based on how the policy language and laws apply at the time of the loss. While most homeowners insurance policies provide coverage for fire, not all policyholders are treated equally when settling their claims. Below are four actions you can take to position your fire insurance claim for a successful outcome.
Protect Your Right to File a Claim
Your homeowners insurance policy is a complex, legally binding contract that requires both you and your insurer to perform a series of time-sensitive duties following a loss. Failure to meet your obligations can cause your fire insurance claim to be delayed or denied.
Protect your right to file your claim by making sure you:
Take reasonable measures to prevent additional damage to your property. This may include boarding windows and doors, tarping holes in the roof, putting up a security fence, and more. Coverage for mitigation is included in most insurance policies, so hiring a professional mitigation contractor is recommended. Save receipts for any expenses you incur.
Provide your insurer with prompt notification of your fire loss. Most homeowners insurance policies allow you to file a claim up to one year, and sometimes two years, after the date of loss. The sooner you can open your claim, though, the more evidence you will have to prove your loss.
Allow your insurer to conduct a thorough investigation of your claim. Be sure no one moves or removes anything from your fire-damaged site until your insurer informs you, in writing, that their investigation is complete.
Understand and meet all of the duties and and deadlines included in your homeowners insurance policy.
Make Informed Decisions
Insurers have been processing homeowners insurance claims every day of every year for hundreds of years. They've got the claims process down cold, and they want to influence your decisions to the greatest extent you'll allow. Our public adjusters recommend not allowing much.
This means you'll have to make informed decisions about your duties, policy provisions, clean-up, construction, personal property inventory, additional living expenses, actual cash value, replacement costs, recoverable depreciation, and so much more.
Read your policy. Know what you're entitled to. And every time anyone makes a recommendation about repairing any of your damaged property, ask questions until you understand what is being recommended, why, what your alternatives are, and how the cost implications of each option bear on your limited claim dollars.
It's tough, I know. My family and I suffered a house fire, too. I owned a fire and water restoration company at the time. After waging the fight of my life to make sure my insurer paid to repair my house the right way, I became very aware of how the average policyholder can be edged out of the critical decisions impacting their claim and the quality of their repairs.
Insist on Detailed Construction Estimates
You have the right to choose who you trust to rebuild or restore your home. We recommend you avoid using your insurance company's preferred providers. Instead, research several skilled, licensed, local contractors. Solicit bids from those best suited for the work you need. Here, too, ask a lot of questions, such as:
What do they see as the full scope of your damages? How will they convey that to your insurer?
Will they provide you a line-item estimate that details all of the work needed?
If your repairs require code upgrades, will the costs of compliance be broken out in the estimate?
If they sub part of the job out, will their subs provide line-item estimates for their work, too?
Will they help you reach agreement with your insurer for the cost before any work begins?
Do they anticipate uncovering hidden damage? If they do, will they document the damage, write and submit a detailed estimate for the additional repair, and help you ensure your insurance carrier is always aware of and in agreement with covering any additional costs?
How will the smoke odor and toxins from any fire- or smoke-damaged materials remaining in your home be treated, soda blasted, sealed, painted, etc.? What is your recourse if the treatment fails over time?
Will they warranty their work? If not, what needs to happen in order for them to be able to warranty their work?
Hearing someone say, "Yes," to your questions isn't enough. Your goal is to hire a contractor who will do everything they can to help bring your investment back to pre-loss condition. Be the squeaky wheel. And keep squeaking until you're confident the people you're going to work with are truly looking out for your best interests.
Document all Claim Activity
In addition to documenting the damage to your home and personal property, the value of your claim, and the many costs associated with your loss, you also need to document any activity regarding your fire claim, such as the:
Date of your fire, and the date you notified your insurer of your loss.
Calls and emails between you and your insurance company's representatives.
Conversations and paperwork from your contractor or other vendors.
Salvage rights to your personal property.
Remember: the success of your house fire insurance claim settlement rests largely on what you can prove. From your damages, to your claim valuations and repairs, staying organized and on point can be challenging. That's why we developed our Fire Loss Claim Kit. Click below to download your free copy today.